PARISH "PMD" SMITH NEW ALBUM RELEASE
 "BUSINESS MENTALITY"

NEW ALBUM FROM PARISH "PMD" SMITH,
"BUSINESS MENTALITY", 
AVAILABLE FOR PRE-ORDER ON ITUNES!!!

FOR IMMEDIATE RELEASE
DATE: 09/20/2017
CONTACT NAME: Jecoure Lamothe
PHONE NUMBER: 818-843-0100
EMAIL: jecoure@rbc-records.com
Parish "PMD" Smith Releases New Album, 
"Business Mentality"

Take a certified hip-hop LEGEND, mix in some of the best new talent in hip-hop, add the first new music from EPMD since 2008 and what do you get? Business Mentality! Business Mentality is Parish's 4th full length solo project and includes tracks featuring some of the best up and coming hip hop talent mentored directly by Parish PMD Smith. As one half of one of the greatest hip hop acts in history, Parish delivers a project that is fitting of a legend.
Parish comments "Business Mentality is my fourth solo project that has been in the making for the past couple of years. Due to the state of Hip-Hop, I felt that it was important to get back to the grass roots of the Boom Bap while also focusing on lyrical content."
Also included is the first NEW track from EPMD since they released We Mean Business back in 2008!
Parish continues to tour worldwide as a solo artist and with EPMD and has a solid tour schedule set up for the remainder of 2017 and throughout 2018.
With the album to be released on September 29 2017, the hip hop community will surely take notice with the return of a legend.
Pre-Order "Business Mentality" Now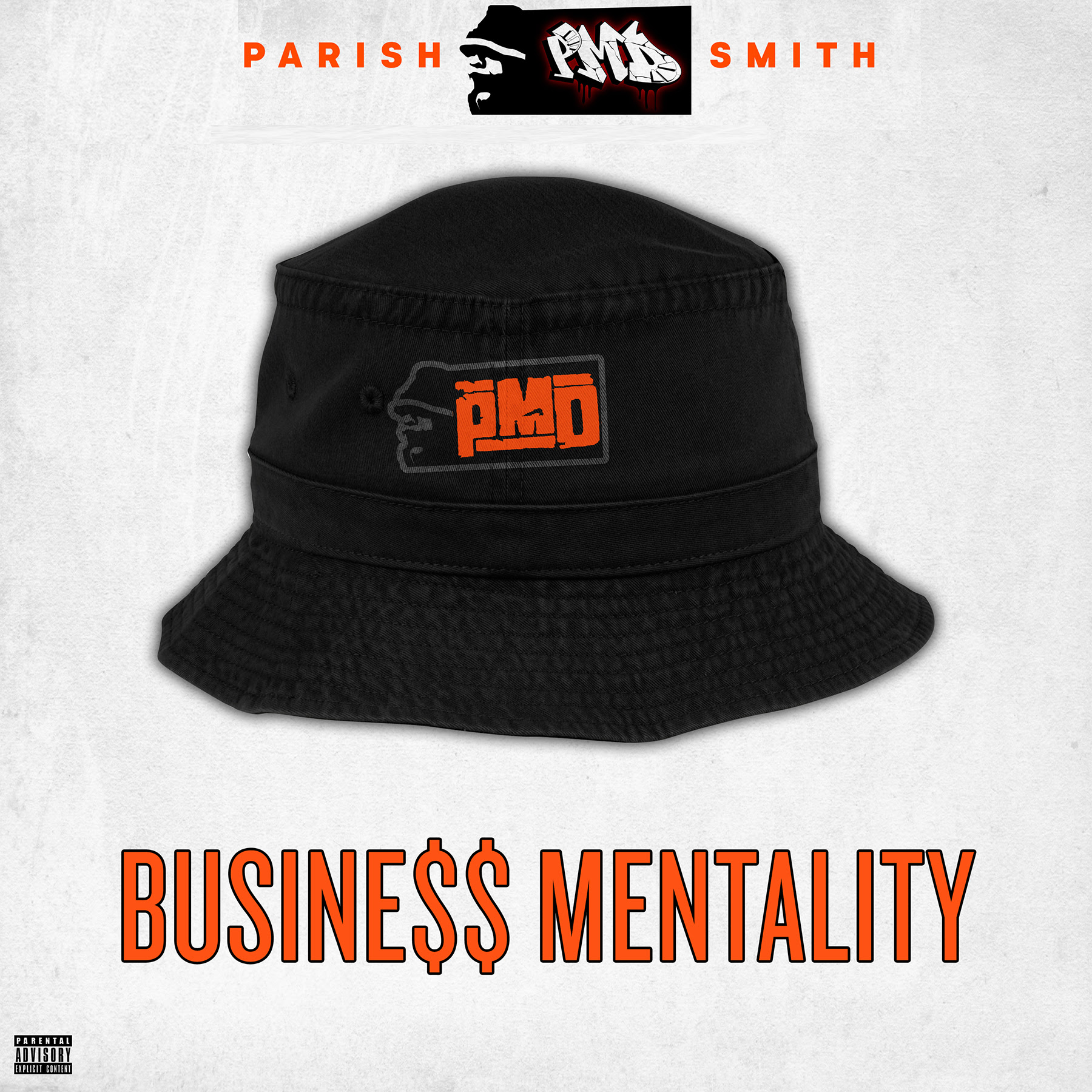 iTunes Pre-Order: https://itunes.apple.com/us/album/business-mentality-epmd-presents-parish-pmd-smith/id1282566375

For More Information:
https://twitter.com/pmdofepmd?lang=en
https://www.instagram.com/pmdofepmd/?hl=en
https://soundcloud.com/parishpmdsmith